The Orville
Buzzfeed
@TheOrville premieres Sept. 10th on Fox!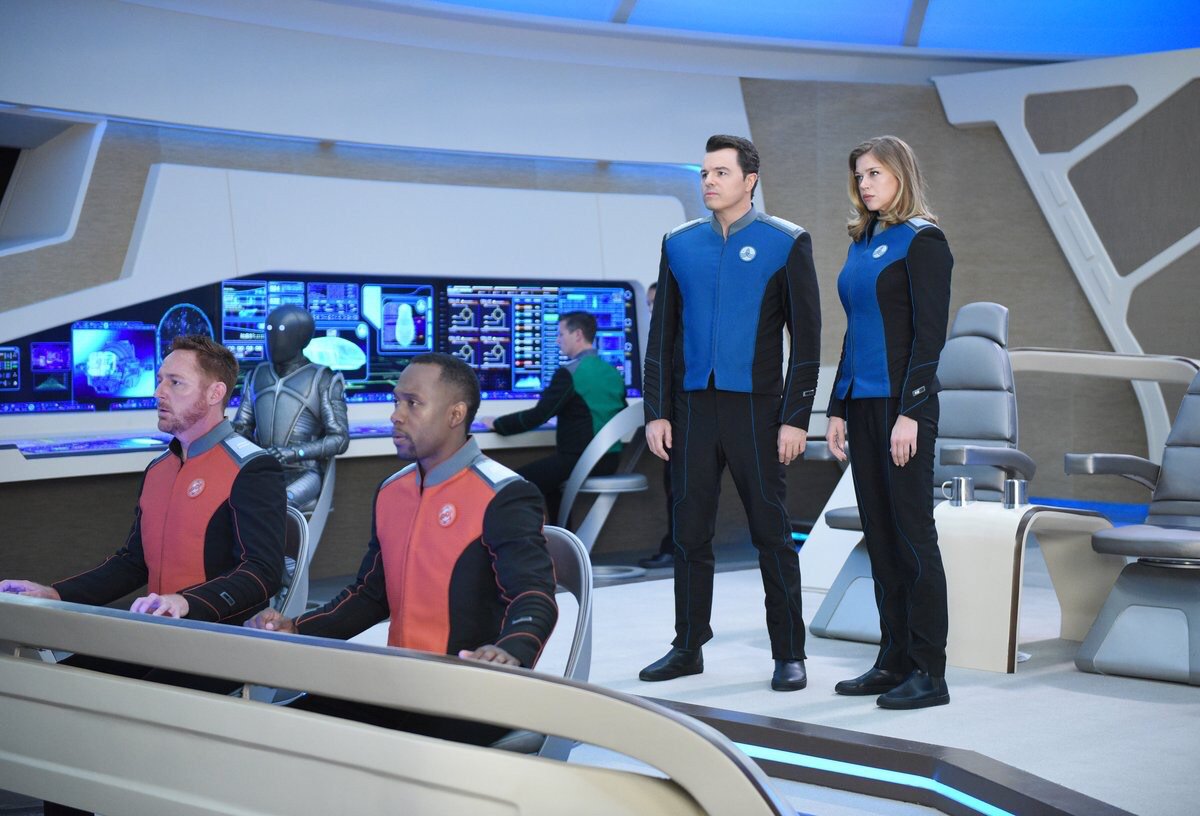 Sun August 13 2017
Seth MacFarlane, Scott Grimes, and Penny Johnson Jerald discuss FOX's newest cosmic comedy.
Blast off on a space adventure with Seth MacFarlane in FOX's all-new comedy, THE ORVILLE, SEP 10 on FOX!
About the Show
From Emmy Award-winning executive producer and creator Seth MacFarlane (FAMILY GUY, "Ted," "Cosmos: A SpaceTime Odyssey"), THE ORVILLE is a live-action, one-hour space adventure series set 400 years in the future that follows The Orville, a mid-level exploratory spaceship. Its crew, both human and alien, face the wonders and dangers of outer space, while also dealing with the familiar, often humorous problems of everyday life. The ensemble series stars MacFarlane as the ship's Commanding Officer and Adrianne Palicki ("Marvel's Agents of S.H.I.E.L.D.," "Friday Night Lights") as his ex-wife, who's assigned as his First Officer. Additional cast members include Penny Johnson Jerald ("24," "The Larry Sanders Show"), Scott Grimes ("ER," "Justified"), Peter Macon ("Shameless," "Bosch"), Halston Sage ("Neighbors," "Goosebumps"), J Lee (FAMILY GUY, "The Cleveland Show"), Mark Jackson ("That Royal Today") and Chad L. Coleman ("The Walking Dead," "The Wire").
THE ORVILLE is produced by 20th Century Fox Television. The series was created and written by Seth MacFarlane. MacFarlane, Brannon Braga ("Terra Nova"), David A. Goodman (FAMILY GUY), Jason Clark ("Cosmos: A Spacetime Odyssey," "Ted") and Liz Heldens ("Mercy," "Deception") serve as executive producers on the series. Jon Favreau ("The Jungle Book," "Iron Man") directed the pilot, on which he also served as an executive producer.